Due to  receiving many inquiries from potential clients all over on how to reserve a New Wave Puppy we decided to put this page up with hopes of making our puppy purchasing process really easy!
Many of our puppies are $2800 up to the breeders pick being $4000.00. Each puppy is backed by a 1-year health guarantee that is detailed in the Buyers/Sellers agreement contract. The most secure way to ensure you get a puppy from upcoming litters is to get on the Vip waiting list in which you place a $500.00 non-refundable deposit which goes towards the purchase of the puppy of your choice. That $500.00 is transferable to another litter if you don't see the puppy you like! We accept PayPal, Cash App, Zelle, Cash,  and Bank Transfer.
We do have a general public list in which there is no cost to sign onto and all you have to do is go to the puppy inquiry part of the page and answer the few questions and at that point, your information will be added to the list in sequential order behind the VIP list (which is also in numerical order). When a litter Is born an email will be sent out to everyone that a litter is born; and then at 1 week old another email will be sent out with the puppy pictures in it describing their genders. At that point, no puppy is up for reservation. We allow our puppies to be reserved only at the 5th week in which the VIP members have their choice to pick first then we go down the list from there. And if there happens to be a puppy left over after the emails have been sent out then we go to the general public on first come basis !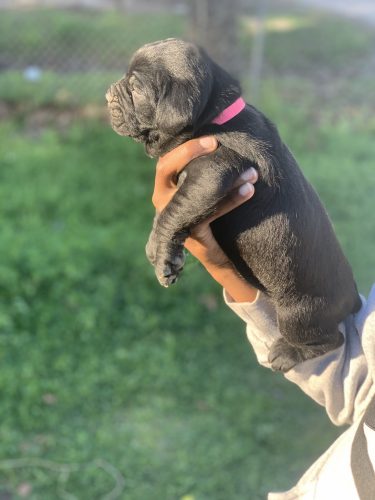 ---