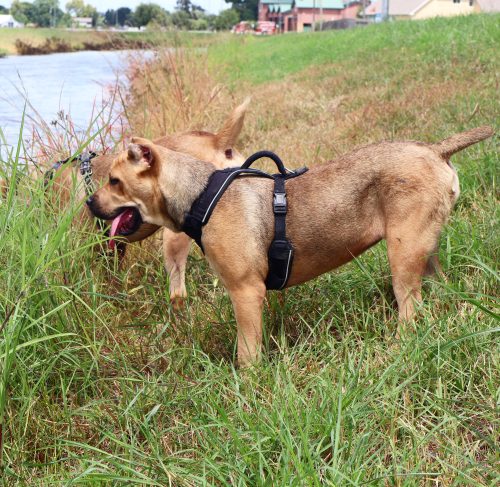 Due to receiving many inquiries from potential clients all over on how to reserve a New Wave Puppy, we decided to put this page up with hopes of making our puppy purchasing process really easy!
Most all of our puppies initial investments start at $2800 (not including ears cropped) with the exception of our select puppies. Our select puppies are $4,500.00 (investment includes ears cropped).
Please Call 832-629-5533 for more information or extra services.
Each puppy is backed by a 1-year health guarantee that is detailed in the Buyers/Sellers agreement contract. The most secure way to ensure you get a puppy from upcoming litters is to get on the Vip waiting list. For information on getting on the VIP listing feel free to email newwavecanecorso@gmail.com.
We do have a general public list in which there is no cost to sign onto and all you have to do is go to the puppy inquiry part of the page and answer the few questions and at that point, your information will be added to the list in sequential order behind the VIP list (which is also in numerical order). When a litter Is born an email will be sent out to everyone that a litter is born; and then at 1 week old another email will be sent out with the puppy pictures in it describing their genders. At that point, no puppy is up for reservation. We allow our puppies to be reserved only at the 5th week in which the VIP members have their choice to pick first then we go down the list from there. And if there happens to be a puppy left over after the emails have been sent out then we go to the general public on a first-come basis!
Disclaimer
New Wave Cane Corso offers breeding rights to clients that are UPFRONT about purchasing a breedable puppy. Pet puppies may be sold at a discounted price.

In this case, we will withhold breeding rights. We do not believe in co-owning dogs and sell them outright with full and limited registration depending on the client and/or puppy.
We offer full breeding rights on every puppy unless the puppy has a known fault.
We do not charge any extra fees for anyone who may want to breed at a later date.
1.  Puppies come with tail docked and rear dewclaws removed.
2.  Puppies up to date on all shots and worming.
3. Puppies will also receive a full protozoa prevention treatment
4. Puppies are A.K.C, Fci, ADF and/or ICCF registered.
5. Vet health certificate included.
6. Puppies began socialization with family after there 2 weeks old until they go to your home
RESERVE YOUR PUPPY NOW THROUGH PAYPAL!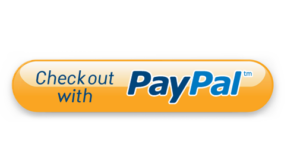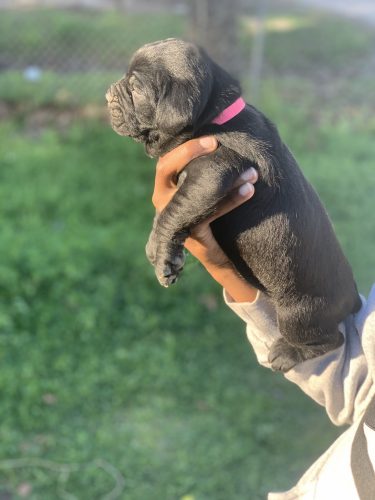 ---